A plane of Pakistan International Airlines (PIA) carrying passengers from Islamabad landed in Kabul on Monday morning. An airline spokesperson has revealed that the passenger plane connecting Islamabad to Kabul is a 'special flight' and is part of Pakistan's efforts to extend goodwill and humanitarian sentiments to Afghanistan.
The PIA flight's touchdown in Kabul on Monday marks the arrival of the first passenger flight to land at the Kabul airport from Pakistan since the US troops' withdrawal in August.
Abdullah Khan, a spokesman of PIA clarified in a statement to CNN that the flight was not an aid flight in any way and carried foreign journalists from Islamabad to Kabul and brought back from Kabul, employees of the World Bank.
The flight, a PIA Boeing 777 aircraft left Islamabad, at 6:45 a.m. local time. The flights' two-way trip could only be made possible after special correspondence between Afghanistan's Civil Aviation Authorities and the PIA's staff.
The Afghan Civil Aviation Authorities had made special arrangements to make the flight from Islamabad possible.
Two passenger aircraft of Qatar Airways carried more than 100 foreign nationals, out of Kabul and to Doha.
The allowance of such flights in the country is adding to whatever normalcy is left in Afghanistan in the eyes of the International community. These flights are a reassurance that the foreign nationals who want to leave the country are being allowed a safe passageway to do so.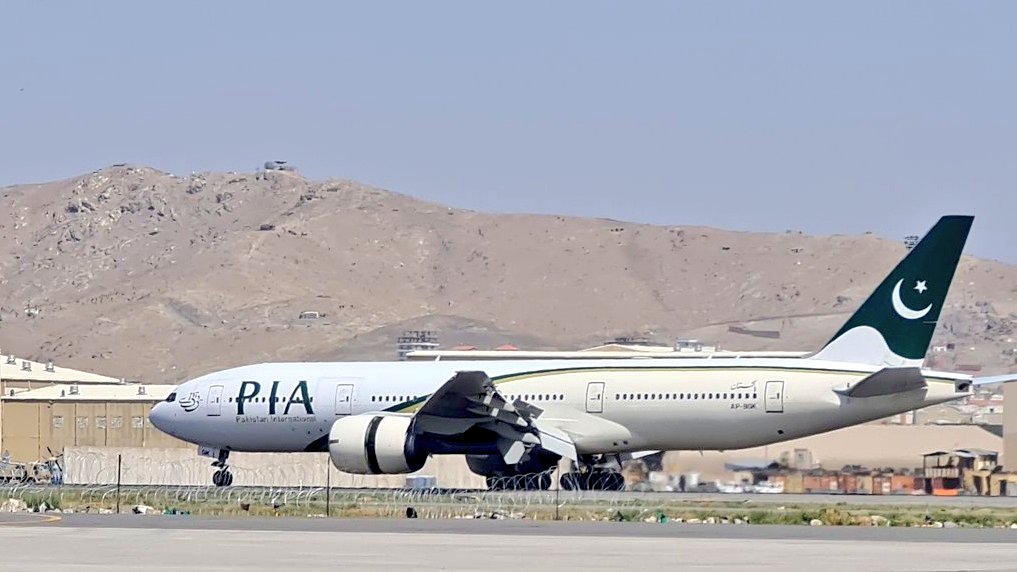 The PIA plane's trip to and back from Kabul is perhaps a hint at the life of Afghanistan as a country connected with its neighbors, coming back to normalcy.